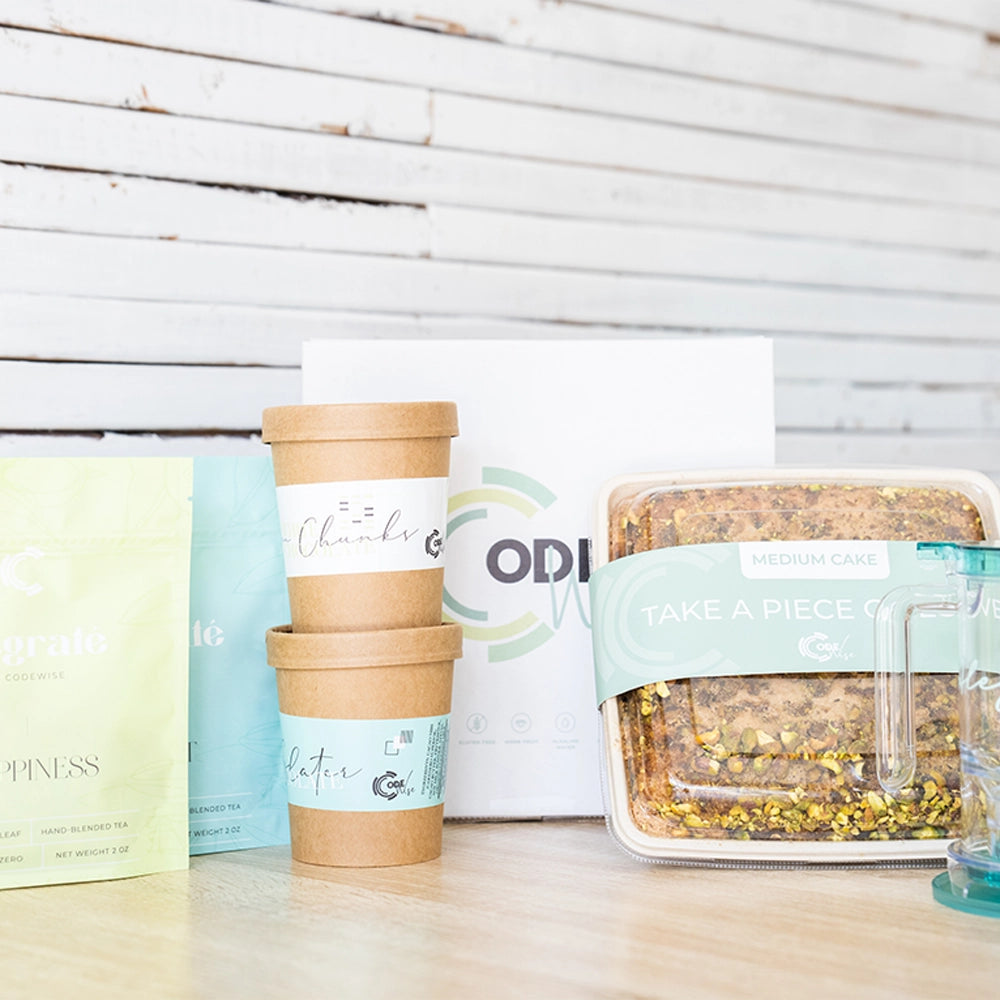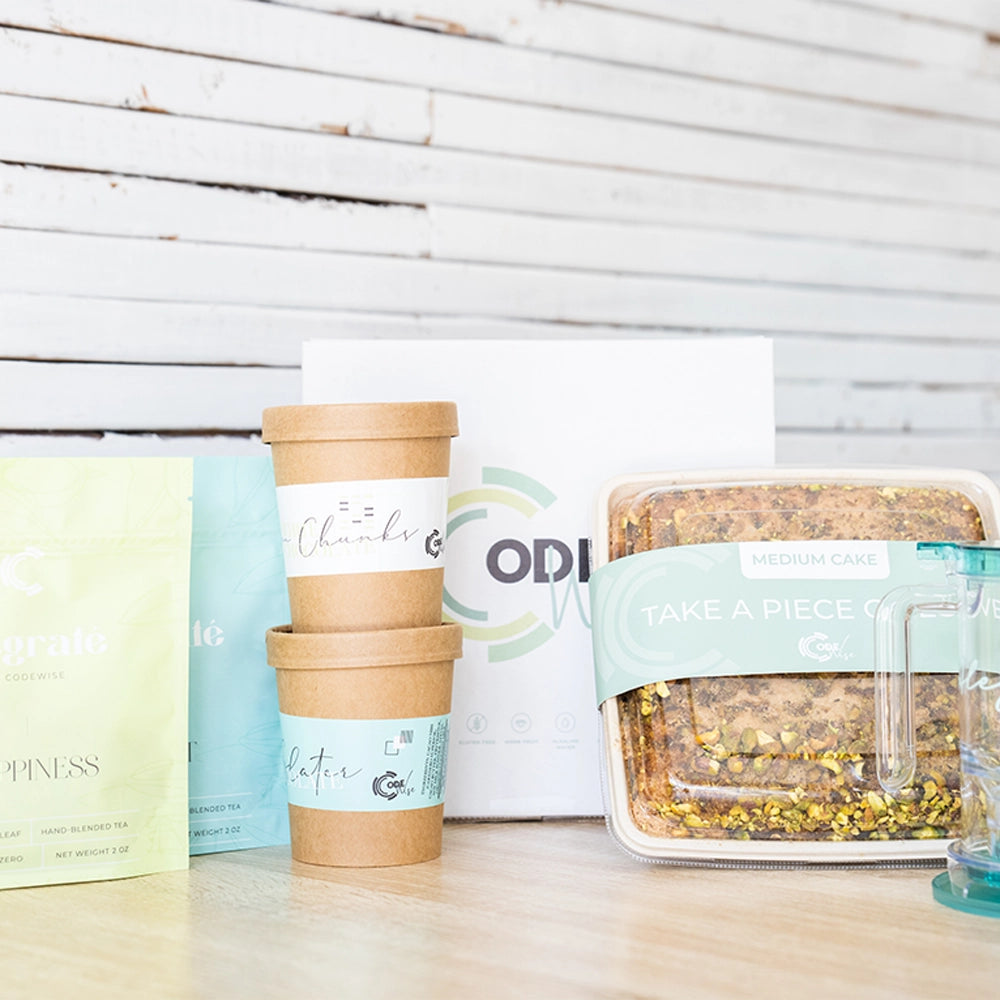 Perfect Code
Description
A code is a perfect combination of symbols whose meaning tends to be very special
That is why we have created for you 4 codes that we are sure will fill you with many smiles!
Choose your favorite and we will send it to you!
With love always, CodeWise
Aditionally you will get
(1) Alegraté infuser
(1) Medium Cake
(2) Alegraté To-Go
(2) The Wise Chocolate
Please select the flavors you desire for Medium Cake, Alegraté To-Go and The Wise Chocolate below.
Details
– Code Wise ships only Tuesday of each week.
– Each cake includes 2 toppings placed separately.